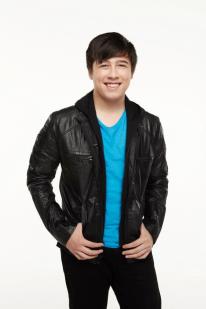 Tristan Pasterick
(born December 28, 1996)
is a main cast member of the sketch-comedy series,
Incredible Crew
. He is known for characters such as Cavey, Manners Shark, Doug, Kevin, Mysterious Guy, Wyatt, and Olaf the Super Sensitive Viking.
Personality
Tristan is a multi-talented comedian known for his outrageous characters in the show. He is also a experienced magician and pianist.
Ad blocker interference detected!
Wikia is a free-to-use site that makes money from advertising. We have a modified experience for viewers using ad blockers

Wikia is not accessible if you've made further modifications. Remove the custom ad blocker rule(s) and the page will load as expected.