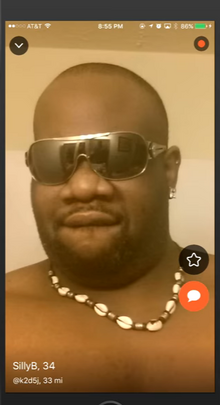 Shameik Moore (born May 4, 1995) is a American dancer, rapper, singer, and actor, best known for being a main cast member of Incredible Crew. Shameik is known for characters such as Super Annoying Guy on a Plane, Carter the Startler, and Pickles the Bunny, also performing the song "So Stylin'".
Personality
Shameik Moore is an experienced recording artist with endless amounts of energy. He is best known for his music videos on YouTube. Shameik is also known on the show for doing high-pitched voices and screams, and being in the skit "Super Annoying Guy on a Plane". Shameik is also known on the show for the quote "I found my airhorn!".
Trivia
He's the tallest cast member on the show ant 5.9 (1.75 Meters)
Shameik released a video of himself signing the Cartoon Network deal.
Shameik has done music and has released numerous songs, including "Show Out" and "Yung Boi" (ft. Tk Da Man). In fact, he released a mixtape called I Am Da Beat.
According to his Twitter, Shameik calls his fans "Shameik Freaks".
Shameik says that his very favorite skit was Super Annoying Guy on a Plane; it was also his first filmed skit on the show.
The first song he performed on the show was "So Stylin'".
He the only one of the The Crew that is of African-American decent.
Shameik went on to have a lead role in the 2015 comedy-drama film, Dope.
Ad blocker interference detected!
Wikia is a free-to-use site that makes money from advertising. We have a modified experience for viewers using ad blockers

Wikia is not accessible if you've made further modifications. Remove the custom ad blocker rule(s) and the page will load as expected.