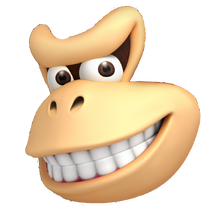 Brandon Soo-Hoo (born November 2, 1995) is an cast member of Incredible Crew. He is known for performing the song "New Kid" and for characters such as Rodney Tape Face, Tin Foil Lizard, Michael Shin: 5th Grade Ninja, Tony, "The Worst Thing That Would Ever Happen To You" Guy, and Farting Grandpa.
Personality
Brandon is mischevious, sharp, and always quick on his feet. Brandon is also a martial artist with a flair for physical comedy.
Roles he has Played
Brandon Soo-Hoo started acting in 2006 when he stared on commercals for Toys"R"us, Land Rover and ExxonMobil. In 2007 he had minor roles in Sesame Street and Disney's Whats the Word. Then in 2009, he starred as " Young Storm Shadow" in G.I Joe: The Rise of Cobra. Today, he had a recurring role on the Nickelodeon series "Supah Ninjas" as Cousin Conner and was also on Incredible Crew, until the series was cancelled. He also had a role in the 2013 movie Ender's Game.
Trivia
He appeared in the first ever skit and he sung it which was "New Kid" which also featured the New Boyz.
He is the only member of the Crew to be of Asian descent.
Ad blocker interference detected!
Wikia is a free-to-use site that makes money from advertising. We have a modified experience for viewers using ad blockers

Wikia is not accessible if you've made further modifications. Remove the custom ad blocker rule(s) and the page will load as expected.